Introductory course to the Professional Life
Specially designed for young dancers following professional (or pre-professional) training, this course guides them through the dance profession and the performing arts' field, in which they will work in the future. Danse Transition provides young dancers with tools to facilitate their integration to the professional environment straight after their artistic education.
The course is structured in five classes of an hour and half, but it can be organized differently depending on the school/university needs. Lessons cover the following topics:
Professional dancer: vocation and profession
Professional dance in Switzerland (the job market, different types of contracts, professional field organization, resource organizations)
Job hunting (auditions, networking, cvs and biography, job application dossier)
Employability (contracts, pension funds, social insurances)
Professional career : mid-term to long-term (projection to 1, 5 and 15 years, career transition)

The course is tailored accroding to the age and needs of the young students.
If you are interested to learn more or to propose these classes at your school or institution , please contact Alessandra Mattana au +41 78 878 58 01 ou par email.
Trampoline Day - Workshop for young dancers
Trampoline Day is a full day workshop dedicated to young dancers.
It is organized on a biennial basis by Danse Transition as a continuation to the regular introductory courses taught at recognized dance training institutions such as the Ballet Junior de Genève, the Manufacture Bachelor program in Contemporary Dance, the Marchepied from Lausanne and the CFC danseur/euse interprète from Geneva.
Trampoline Day is a bridge between dance training and professional life. It aims to broaden the perspectives of young dancers by showing the richness and variety of professional paths, while allowing them to develop a more concrete vision of their own strengths for their future.
Organized in a "neutral place", Trampoline Day brings together young dancers from different dance training programs and allows them to meet each other, overcome shyness, develop social skills and expand their network. By generating a platform for ideas, experiences and information exchange, Trampoline Day proves to be a very relevant exercise in view of young dancers' professional career development.
Rencontre publique - EMERGER - 2.11.2019
Quels encouragements et perspectives pour les créateurs et interprètes de demain?
avec:
Yann Aubert / Spécialiste, Département Danse à Pro Helvetia
Claire Dessimoz / Danseuse, Chorégraphe
Rares Donca / Directeur de l'Abri, espace culturel pour jeunes talents à Genève
Guillaume Guilherme / Médiation et accueil à la Tanzhaus Zürich
Philippe Saire / Directeur du Théâtre Sévelin 36 Lausanne, Chorégraphe
Ouvert à tous, sans inscription
Samedi 2 novembre 2019 - 15h45 à 17h
L'Abri, Place de la Madeleine 1, Genève
Modération : Sarah Guillermin
Discussion organisée par Danse Transition dans le cadre de la Journée Trampoline, un moment pour réfléchir à la carrière de danseur.euse grâce au soutien de la Fondation Fernando & Rose Inverni-Desarzens
Accueillie par L'Abri.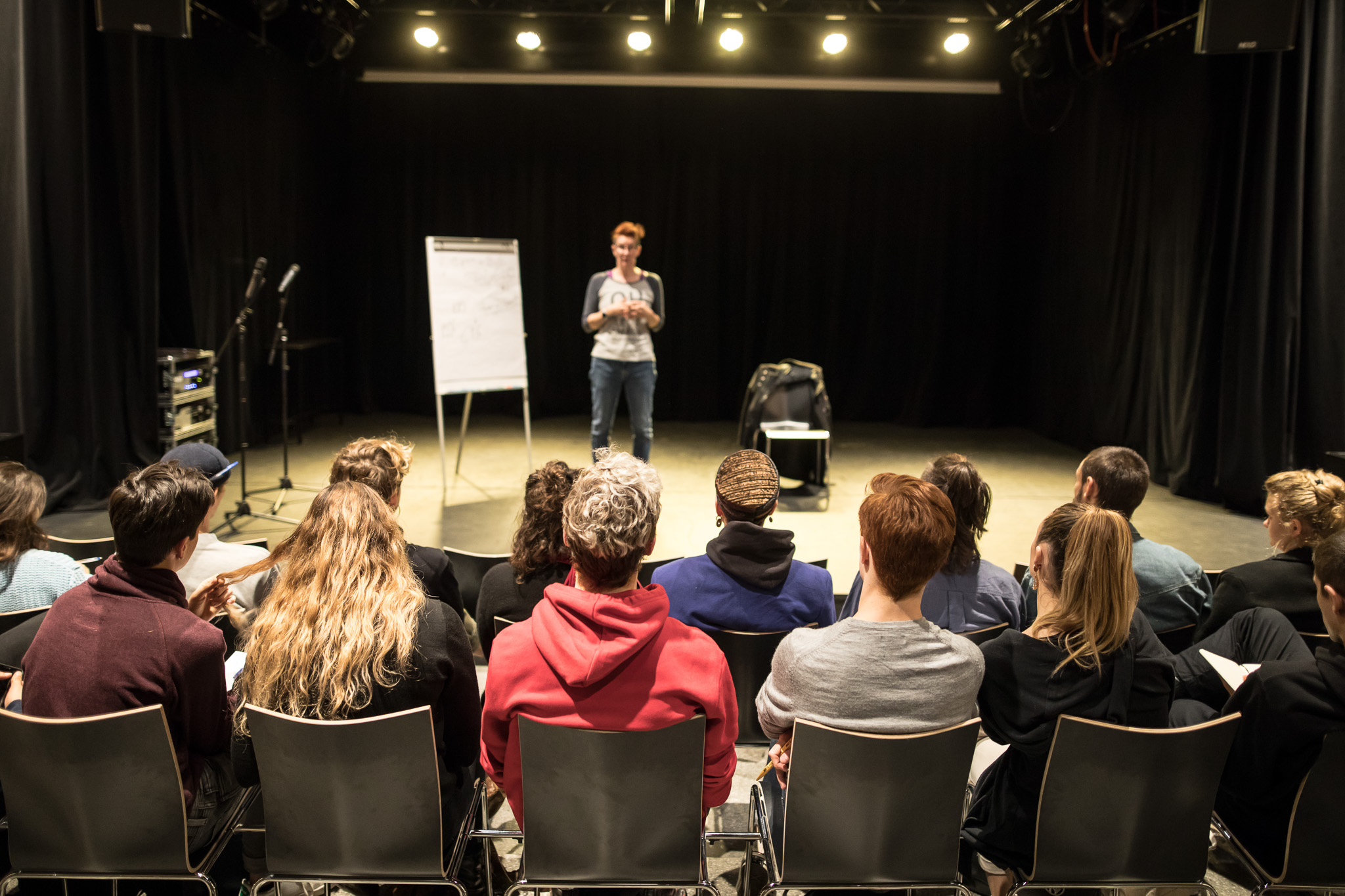 Trampoline Day 2019 Gallery
The third edition of Trampoline Day took place in the grounds of L'Abri in Geneva, around fifty young people benefited from the intervention of eight professionals. Pictures taken by Grégory Batardon.
(click on the picture)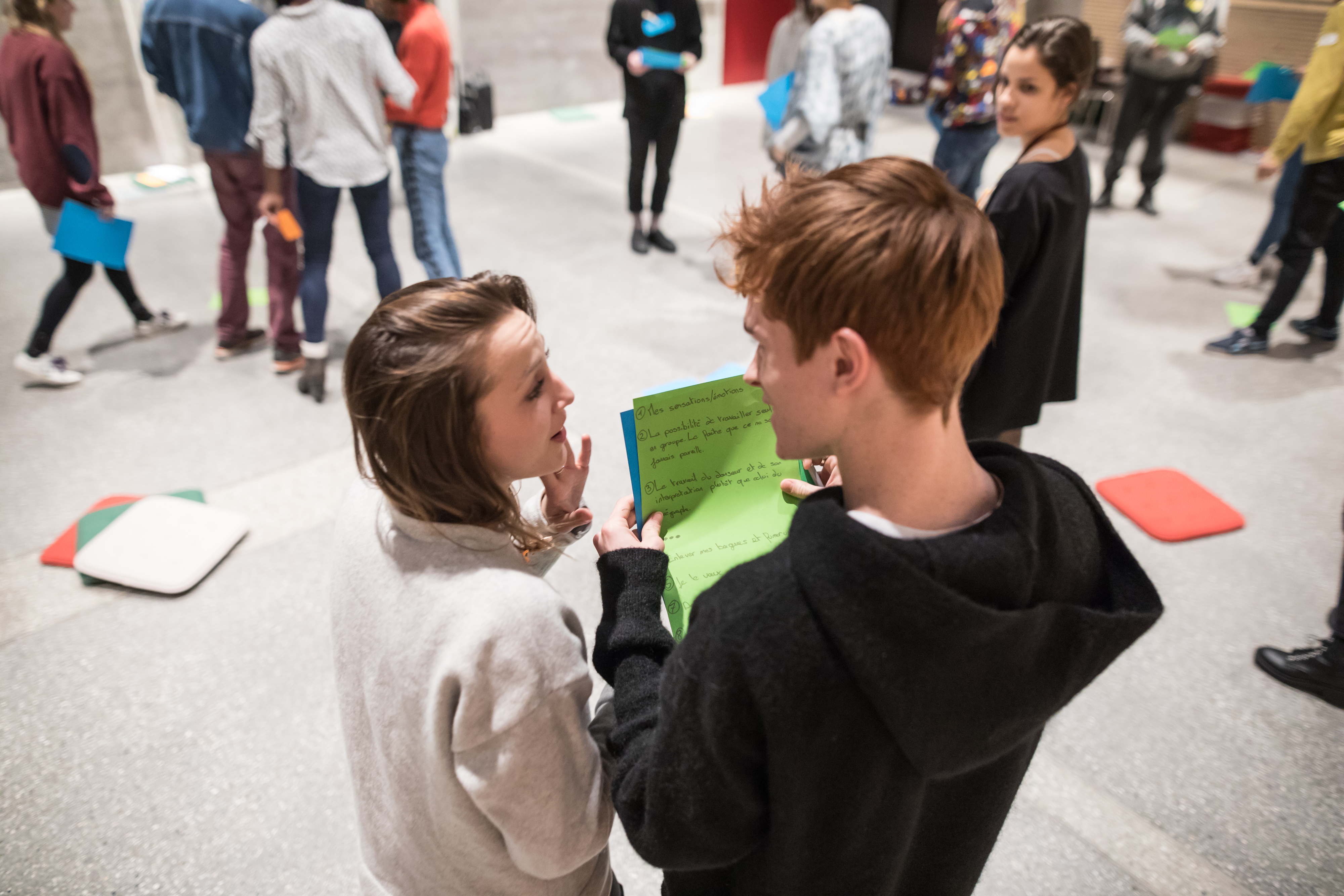 Trampoline Day 2017 Gallery
The second edition of Trampoline Day brought together young people from different professional backgrounds to develop social skills and expand their network for professional life.
(click on the picture)
TRAMPOLINE Day
A time to think on the dancer's career.
The Trampoline Day first edition took place on November 11th, 2015 and its second edition on November 7th, 2017. Danse Transition would like to thank its partnering schools/universities and l'Abri Geneva for hosting both events.
Reports Trampoline Day